There are instances in manufacturing where metals cannot meet the weight and deflection demands specified by the application. When this is the case, thermoplastics often provide a solution. Thermoplastics are among a group of materials that melt when heated. They are common in manufacturing because heating makes them viscous, allowing for the formation of specific shapes which the material retains after cooling.
Injection molding is the most common method for thermoplastic processing. There are a broad range of resin materials used in injection molding, including thousands of materials categorized as thermoplastics. At Abtec, Inc., we specialize in injection molding and in the identification of materials
Consequently, making the right choice to fit a specific application can be a daunting task. Abtec helps our clients choose the right thermoplastic materials for their design and application based on our thorough industry knowledge and significant experience with the injection molding process. This page will provide readers with a better understanding of the various thermoplastic types and the process of injection molding as a beginning point.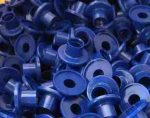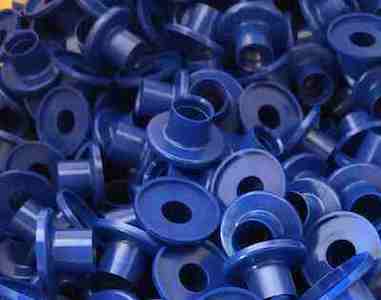 What to Know About Thermoplastics
There are thousands of resin compounds included under the definition of thermoplastics, making it difficult to distinguish which ones might best serve various applications. However, classifying these resins into nine categories helps simplify things considerably. The nine categories include:
Acrylonitrile butadiene styrenes (ABS). ABS is the most recognizable material by most consumers. Even at low temperatures ABS plastics are rigid and tough. They offer dimensional stability, abrasion resistance, chemical resistance, heat resistance, and provide balanced tensile strength.
Acetal Copolymer Polyoxymethylenes. This thermoplastic is easier and faster to process than traditional homopolymer resins due to its lower melting point. These thermoplastics are creep-resistant, remain stable when used in high temperature applications over a long period of time, and have good moisture resistance. Additional qualities include excellent lubricity, high tensile strength, and fatigue resistance.
Acetal Homopolymer Polyoxymethylenes. Distinguishing features of these thermoplastics include toughness under repeated, moderate impact along with high tensile strength, stiffness, resilience and the highest fatigue endurance of all unfilled thermoplastics. They also feature low moisture absorption properties, along with high abrasion resistance and creep-resistance.
Acrylics. This type of thermoplastic is a common substitute for glass in a variety of applications. These thermoplastics transmit and control light and possess outstanding weatherability and scratch resistance. They are also stable against discoloration and possess low haze and scratch resistance, making them ideal for optical applications.
Polycarbonates. These plastics present exceptional toughness over a wide range of temperatures. This category of thermoplastics includes a broad range of grades ranging from general-purpose and extrusion molding to special grades with flame retardant properties or contamination resistance for food processing and medical applications. Dimensional stability, heat resistance, toughness and transparency are distinguishing features of polycarbonates.
Polyethylenes. Low water absorption, dimensional stability, hardness and stiffness are some of the main characteristics of this type of plastic. They are available in both amorphous (transparent) and semi-crystalline (opaque) forms. Gas barrier and chemical resistance properties (except for alkalis) make these plastics valuable for a broad range of manufacturing applications.
Polypropylenes. These plastics feature a lower density with good thermal, chemical, and electrical use properties. Due to their limited heat resistance, they require heat-stabilization to perform well at high temperatures. They have less toughness than high-density polyethylene and are less brittle than low-density polyethylene, but they have a high resistance to fatigue, making them an ideal solution for plastic hinges.
Polystyrenes. These low-cost amorphous thermoplastics have a lower heat resistance than the other types and require a continuous service temperature that is below 200º F to maintain their integrity. However, their characteristics include excellent colorability, processing ease, hardness, and clarity as well as good electrical properties at room temperature and under normal levels of humidity.
Nylons. A broad range of grades are common within this classification of thermoplastics and each has its own valued properties. In general, Nylon features good fuel, oil, and chemical resistance properties along with excellent fatigue resistance, good toughness, and a low friction coefficient.
Please note: The above is not a complete list of all the materials which Abtec can utilize for your project. Click here for a complete list of our plastic injection molding materials and thermoplastics!
An understanding of the general properties of each of these types of plastics can help narrow down the selection process for specific applications. Users must keep in mind that various grades highlight different properties within each classification.
The Advantages and Disadvantages of Thermoplastics
The various types of thermoplastics used for injection molding include a broad range of advantages and disadvantages for specific applications. However, there are some general advantages and disadvantages common to thermoplastics. The advantages include:
Energy efficient processing
Broad range of beneficial properties
High volume manufacturing with excellent precision at lower cost
Various types can replace metals with a considerable weight-saving advantages
Higher fatigue resistance than most metals
Greater deflection toleration than most metals without deforming
These advantages make thermoplastics ideal for an expansive range of designs and applications. However, the following are disadvantages among thermoplastics, which may impact material selection:
Thermoplastics degrade more easily in direct sunlight or under UV exposure
Not all thermoplastics resist hydrocarbons, organic solvents, and polar solvents
Some types experience creep under long-term loading
Can fracture rather than deform under high stress
It should be noted that these disadvantages are not common for all thermoplastics, which makes proper selection of the right material a critical consideration for applications which may experience any of the above conditions.
Applications of the Common Types of Thermoplastics
Thermoplastics are extremely important in manufacturing, covering a wide range of applications throughout almost every possible industry. Consequently, it is easier to list some of the various applications of each type of thermoplastic rather than attempt to identify their use by specific industry. Some of the common uses of each type include:
ABS: LEGO bricks, safety hats, whitewater canoes, musical instruments
Acrylic: Lucite, Perspex, Plexiglass
Polyester: Yarn, rope, conveyor belts, clothing, furniture, blankets, mouse pads
Polypropylene: Lab equipment, carpets, textiles, packing, labeling
Polystyrene: Foam cups, smoke alarm housings, models, disposable cutlery, CD/DVD cases
Cellulose Acetate: Cigarette filters, playing cards, eyeglass frames, adhesives, photography
Nylon: Carpet, rope, strings for musical instruments, fishing line, fabric
What is the Difference Between Thermoplastics and Thermoset Plastics?
There are some close similarities between thermoplastics and thermoset plastics which make it necessary to distinguish between them. The main difference between the two relates to how they react to heat. You can melt and reform thermoplastic numerous times, but thermoset plastics cure after heating and can be formed only once.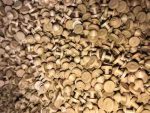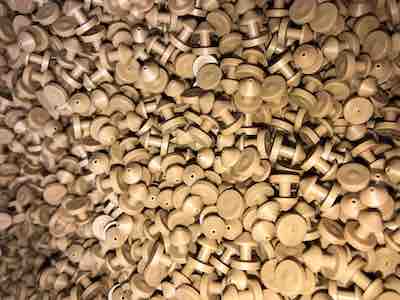 Abtec Provides Custom Injection Molded Thermoplastics
Custom injection molding of thermoplastics is a primary specialty of Abtec. Though the process is simple, significant expertise is required to achieve tight tolerances and high repeatability. Our expertise in injection molding comes from a thorough understanding of engineering concepts surrounding thermoplastics and how each type should or should not be used.
In addition to the injection molding process, we also provide custom mold design and mold making to meet the precise component specifications, timelines, and budget costs of each client. Our value-added services allow one-stop, in-house solutions that include:
Sonic welding and heat staking
Final assembly and kitting
Packaging with blister packs, header cards, or boxing
Protection from contaminants in our Class 10 ISO 4 clean work cell
The expertise and special care taken by Abtec on every project provides our clients with the assurance of quality and top-rated service for all their injection molding and thermoplastic needs.
The injection molding process of thermoplastics is critical in a broad range of industrial applications. A thorough knowledge of the injection molding process and of thermoplastic materials allows us to produce durable components with a variety of properties and characteristics. Ultimately, injection molding supports high-volume, precision production at a lower cost.
Abtec, Inc. has the expertise necessary to provide advanced thermoplastic injection molding along with a variety of value-added solutions to meet the needs of our clients.
Contact us to learn more about the solutions we can provide for your organization.