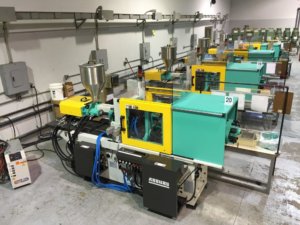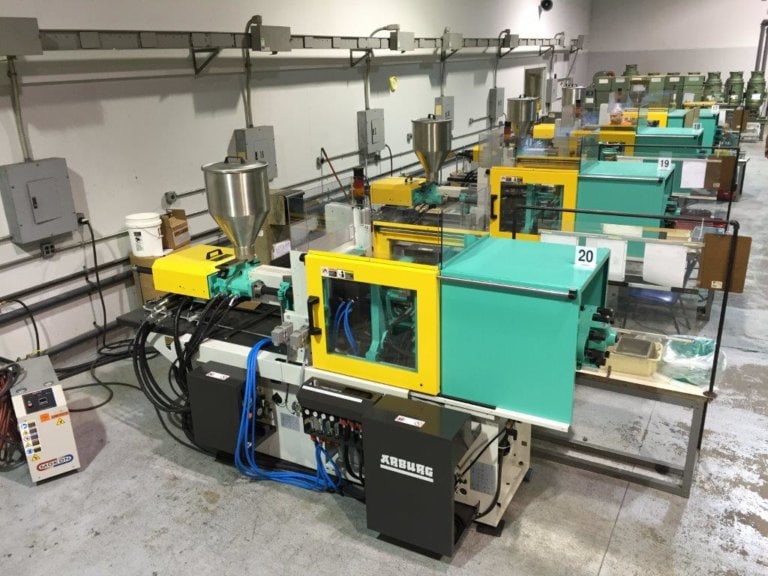 Custom injection molding focuses on designing a customized manufacturing process that is efficient, scalable, and leverages leading-edge technologies. For example, our automated manufacturing cells include robotics and the latest in process monitoring mechanisms for a highly efficient, quality controlled custom manufacturing environment. Our capabilities go far beyond custom molding. Abtec offers its customers a variety of secondary operations that, when combined with state-of-the-art custom injection molding, deliver even greater value. By providing services such as ultrasonic welding, milling , drilling and tapping, heat staking, painting, and hot stamping, to name a few, we can expand the customized customer experience to include the entire process.
Abtec's manufacturing facility employs experienced and dedicated operators who run equipment ranging from 28 tons to 240 tons of clamping pressure, capable of injecting as much as 16 oz. of material per cycle. Many are computer controlled molding machines, and all give optimal efficiency in set-up, process control and monitoring. Our machines are designed for repeatability to help secure reduced labor costs and lower reject rates, saving you money.
From medical to consumer products, Abtec has the ability and the knowledge to transform your ideas into a working part. From small to large custom parts, we have the experience guaranteed to satisfy your injection molding requirements. We offer both high and low-volume production of custom injection molding with on-time delivery.