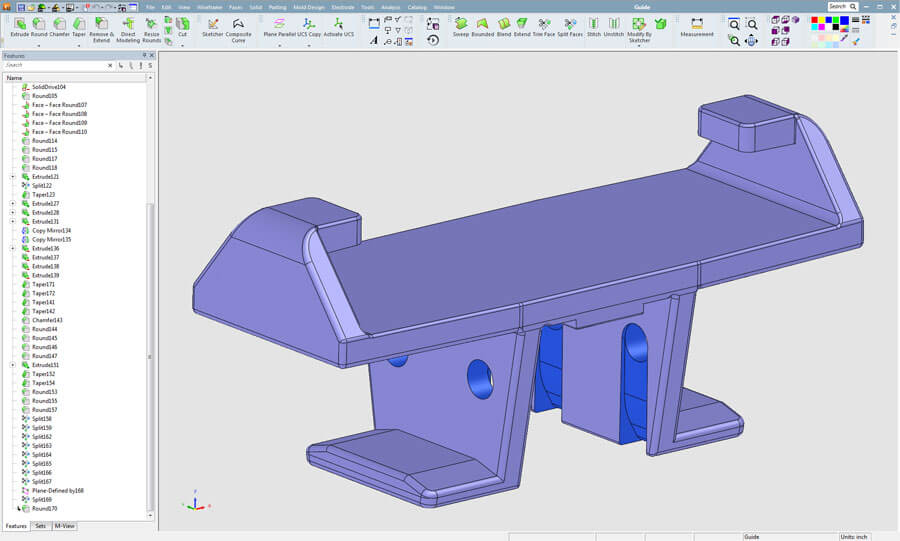 Abtec Inc. has a knowledgeable and experienced team of engineers to help you with the engineering side of your project. With over 100 years of combined experience in plastics engineering, design, development, the manufacture of custom injection molds, we can assist with material selection, part design and make tooling recommendations.
Our understanding of the correct mold design needed to support your material selection and tolerance requirements allows us to build the right tool for the job. We routinely work with our customers to develop working components that maximize the potential of their selected resins and minimize part cost.
We offer unique solutions to your product problems. Working with information age technologies and advanced mold-making processes, Abtec is able to quickly respond to your tooling needs and produce precision custom injection molds in the shortest time period. We work with you to analyze your projects to identify cost-savings opportunities as we integrate quality and confirm manufacturability. Abtec can work with a variety of CAD formats: CimatronE, SolidWorks, ProE, AutoCAD, and CADKEY internally. We also work the "old-fashioned way" with your drawings, sketches, models, parts or existing molds. Another thing the old-fashioned way, our quality and service!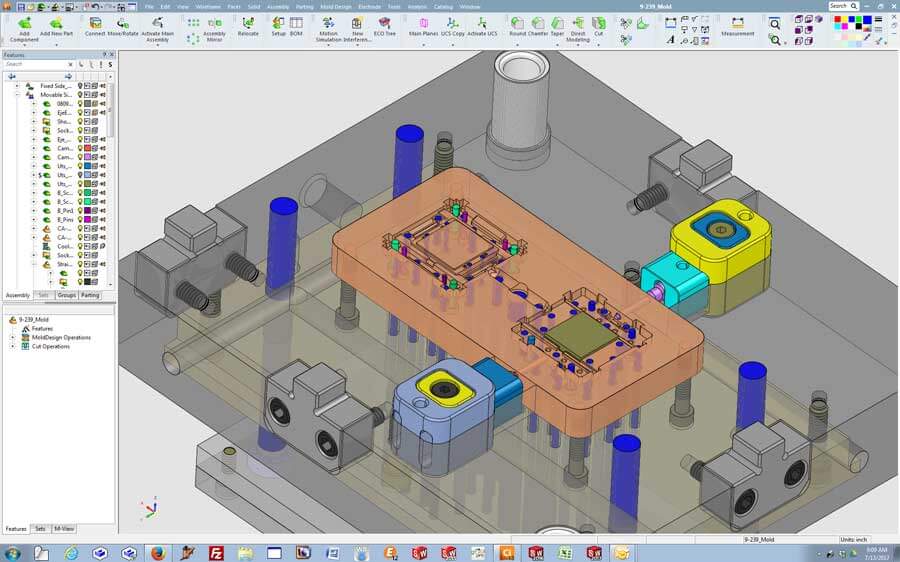 Over the years, 3D CAD systems such as CimatronE have become more and more integrated into the design and manufacturing processes. Plastic injection molding is no exception. Industrial designers use 3D CAD to make ergonomic and aesthetic contours which would be next to impossible to communicate in 2D drawings. Modern toolmakers must use 3D models to make the mold cavities. Abtec Inc. has extensive experience using CimatronE to design and build molds for plastic injection molding. While formats are constantly changing, we have successfully imported from programs, including Pro/ENGINEER, CATIA, Solid Edge, Inventor, and AutoCAD. In addition, we use universal formats such as IGES, STEP, DXF, DWG, parasolid (x_t), STL, and many others.