At Abtec Inc., we design and engineer prototypes with additive manufacturing, build injection mold tooling and manufacture product for startups, OEMs and large companies alike. Our flexible development process gives you the opportunity to develop innovative products for any industry.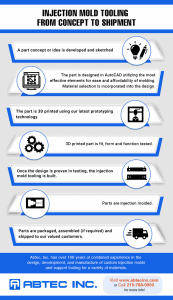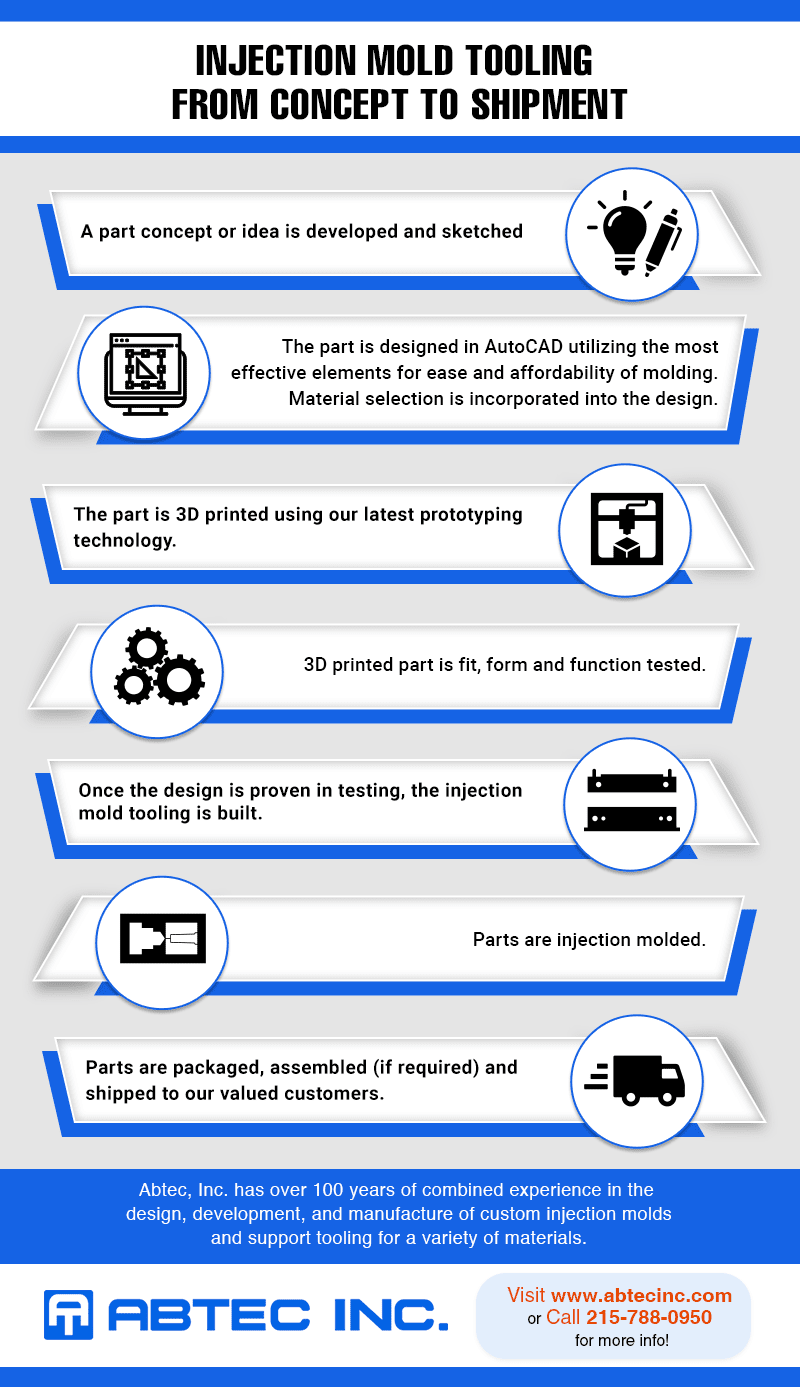 From a napkin sketch concept, Abtec Inc. can optimize your design for cost effective ease of injection molding.
During the design or development of the original concept, it is probably the most important stage of any product. During this stage choices are made that will impact the product function and costs involved with its manufacturing.
For fit, form and function testing, Abtec Inc., can provide FDM printed prototypes in ABS, TPU, PLA and others.  If your project requires other means, we have partnered to offer additional prototyping options such as urethane casting, SLA and SLS.
Our talented team of engineers provide design engineering assistance during the design phase or assist in modifying existing designs, providing service for our customers from concept to completion.  Working with a quality prototype design and development partners will ensure the quality of your part and alignment of your design and manufacturing specifications.
Anything is printable, but Abtec Inc. can assure your printable part is a moldable part and economical for injection molding manufacturing.
Do it once, do it right!   
To learn more about design, engineering and prototyping with Abtec Inc. contact us today!