Since 1981, Abtec Inc. has provided custom injection mold tooling services to numerous industries for countless applications. Our world-class facility, highly qualified engineers, and toolmakers are capable of fabricating injection molds to suit a wide array of customer needs.
From aluminum tooling for faster turnaround and short production runs to high-volume precision steel tooling, our technical staff is committed to producing custom injection molds to the highest degree of accuracy while minimizing time and cost. For plastic injection molding tooling services that your business can trust, reach out to Abtec today!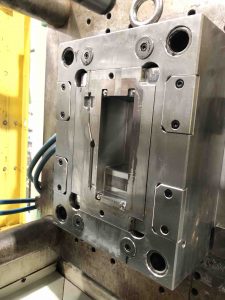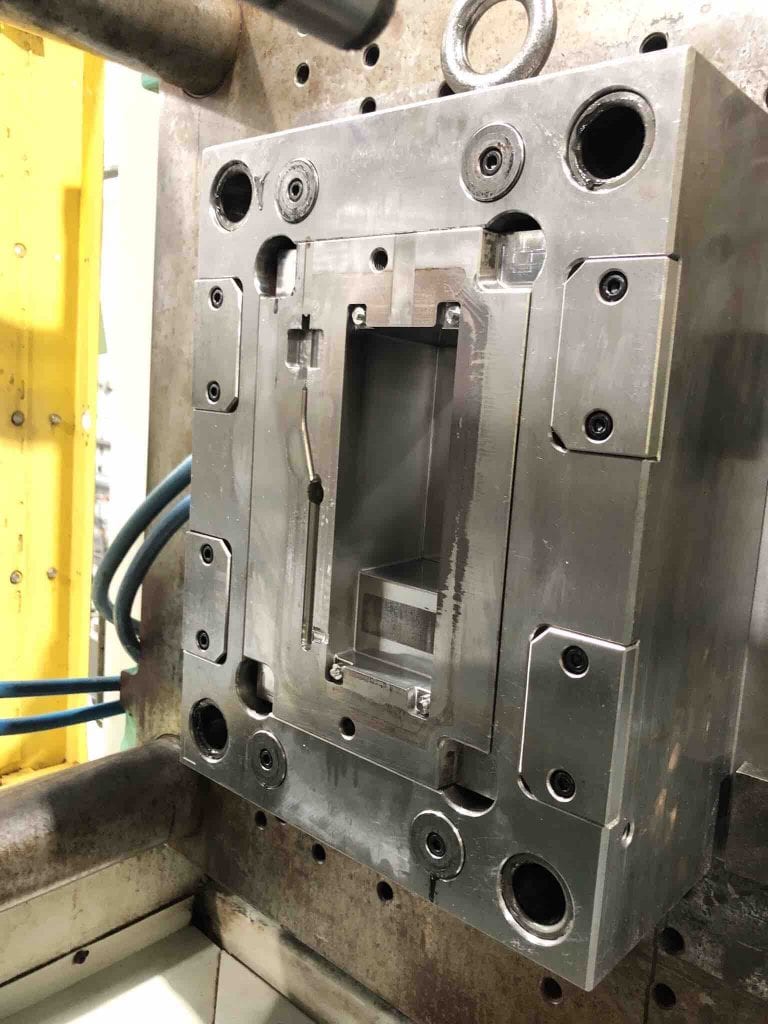 The Main Components of Plastic Injection Molding Tooling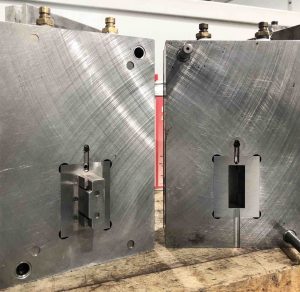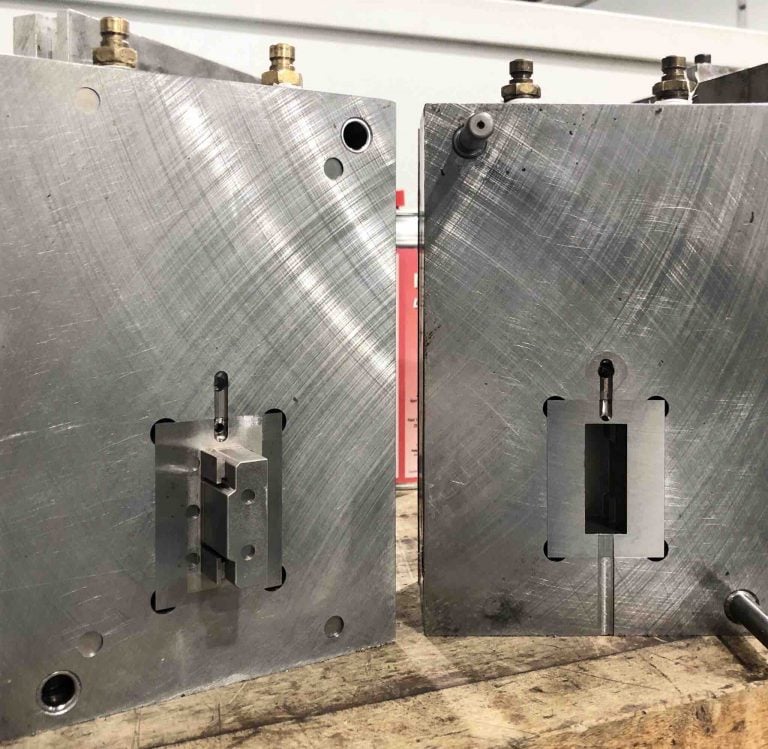 Plastic injection molding tooling is the most common method used in the mass manufacturing of plastic products. The manufacturing process involves injecting molten plastic into a pre-designed mold. The plastic cures, and the cooled, formed part is extracted from the mold. This method is capable of producing high volumes of plastic components within a short time period and with a high level of repeatable accuracy, meaning that your company can acquire numerous parts in a timely manner.
The mold and its various components are referred to as tooling. Plastic injection tooling consists of three main parts — the core half of the mold, the cavity half of the mold, and the ejector pins. The tooling design has a significant impact on the production of the final plastic components in terms of quality and wastage. Therefore, it is essential that each element of the injection mold tooling be designed to precise tolerances to ensure the accuracy of the part geometry, minimum wastage, and ease of part retrieval.
Our Custom Injection Molding Tooling Is Used Across Multiple Industries
Due to the versatility of the plastic injection molding process with respect to the size and types of components it can produce, this method of plastic production is not limited to any one sector or industry. The applications of the plastic injection mold tooling process include, but are not limited to:
Commercial packaging

Toys

Bottle caps

Automotive dashboards

Plastic furniture

Wire spools

Storage containers

Mechanical parts
Custom Injection Mold Tooling Services for Numerous Thermoplastics
Abtec's molding and tooling solutions are ideal for a wide range of thermoplastics. Our injection mold tooling company works with the following:
Acrylonitrile Butadiene Styrene (ABS)

Polyolefin High-Density Polyethylene (HDPE)

Polyolefin Low-Density Polyethylene (LDPE)

Polyolefin Polyethylene (PE)

Polystyrene (HIPS)

Thermoplastic Polyurethane (TPU)

Polyester Polyethylene terephthalate (PET)
For a complete list of thermoplastics used in our injection molding machines, please see Abtec's list of the majority of materials supplied.
Why We Offer Industry-Leading Injection Molding Tooling Services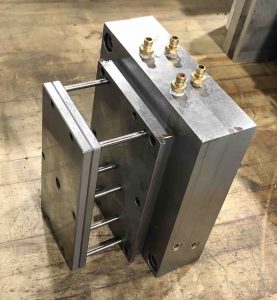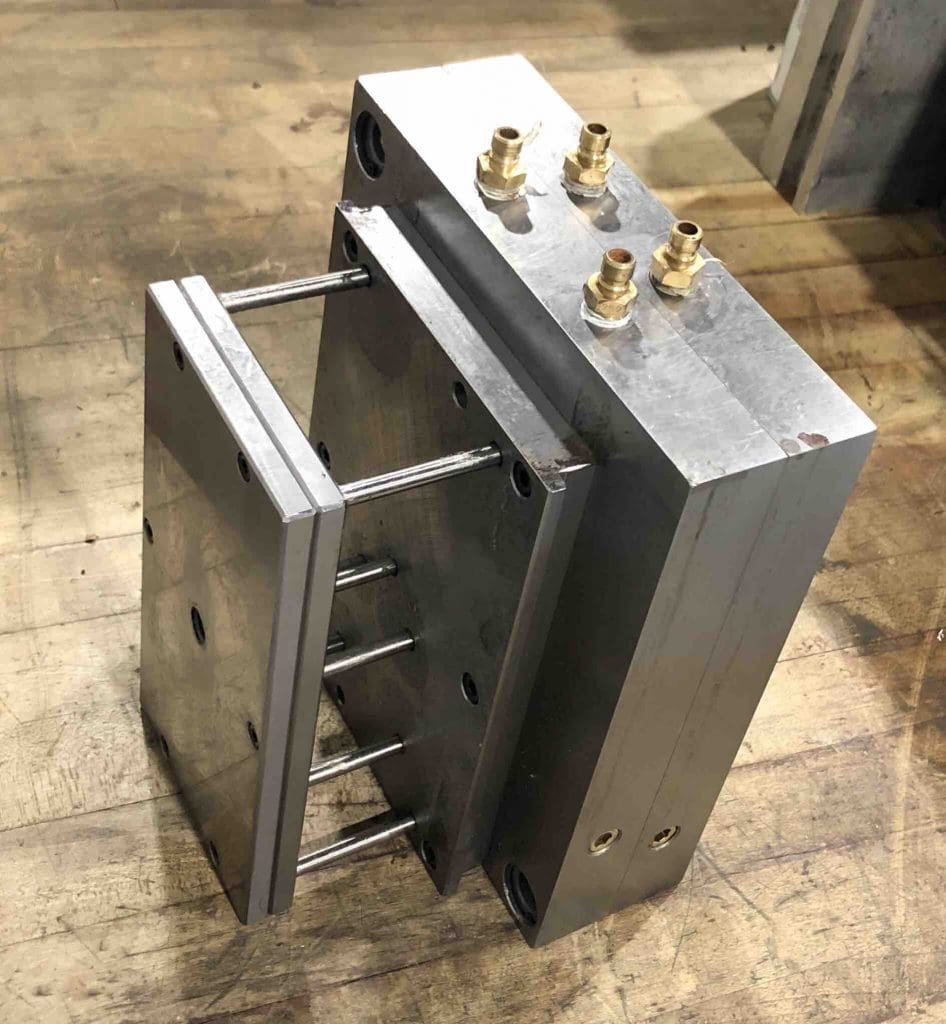 At Abtec Inc., we work with the latest state-of-the-art 3D design software to produce injection mold designs with the utmost precision. Our drafting team can work with a variety of CAD formats, including the latest versions of CimatronE, SolidWorks, ProE, CADKEY, and AutoCAD. Moreover, we can also use your hard copy drawings, sketches, parts, or existing molds, to recreate a dimensionally accurate and fully customizable 3D model.
Our mold fabrication process also involves the use of the latest CNC machining technologies (high-speed milling, wire EDM, and sinker EDM) to manufacture economical molds in the shortest time frame without compromising precision or quality.
One of the main issues plaguing the plastics industry is the lack of understanding regarding technical teams. Shortcomings typically arise when process technicians do not fully understand the impact of the tool on the process, and mold builders lack understanding of the process and how the tool design affects it. Abtec Inc. works diligently to help new and existing customers alike understand everything about our custom injection molding tooling and ensure the entire process is smooth and results in complete satisfaction.

Our Injection Mold Tooling Company Also Offers The Following:
For Professional Injection Mold Tooling Services, Call Abtec Today
At Abtec Inc., our engineers and tool designers understand every facet of injection mold tooling design and best manufacturing practices. We work together with our customers to develop plastic injection tooling solutions for any unique application in compliance with the strictest industry standards. We are an ITAR/DOD and JCP-qualified injection molding company with ISO 9001:2015 certified quality management system. We are committed to providing quality injection molding tooling services that clients can be confident in.
If you would like to learn more about our custom injection molding tooling services, feel free to contact us today and visit our FAQ page for answers to your questions. Our technical staff is eager to assist you with your injection molding needs.