Abtec's custom injection molding services work with a wide variety of materials that range from commodity resins to high-tech, engineering-grade polymers. We work with the latest equipment and technology to design high-quality molds that create intricate and durable end products.
One of the materials we're most excited to use is liquid crystal polymers (LCPs). These aromatic polyester polymers offer a wealth of benefits to plastic molders because they create highly durable, corrosion-resistant, and heat-resistant components. Using LCPs, manufacturers can build essential parts for products ranging from cars to medical devices to electronic appliances.
What Are Liquid Crystal Polymers?
Liquid crystal polymers (LCPs) are materials whose molecules form crystalline alignments that hold their shape as the material solidifies. This high degree of crystallinity typically forms during the melting phase, hence these polymers' name. Production of some LCPs began in the 1970s, but LCP resins didn't become popular in commercial applications until 1984. Over time, research into the use of LCPs has enabled these materials to be used in injection molding.
Some of the unique properties that LCPs offer include:
Molding to tight tolerances
Low flammability
Good weatherability
Low thermal expansion
Low water absorption
Low electric conductivity
These properties make LCPs useful for a wide range of applications. LCPs can be easily injected into molds of all shapes and sizes when in their liquid state, but once they harden, they retain their form in the face of a slew of adverse conditions. This means that LCPs work just as well when building circuit boards as they do in microwave-safe containers, industrial bearings, and surgical equipment.
For these reasons, LCPs are an essential material for products in a wide range of industries, such as:
Aerospace
Automotive
Consumer electronics
Electric housings and components
Military
Medical devices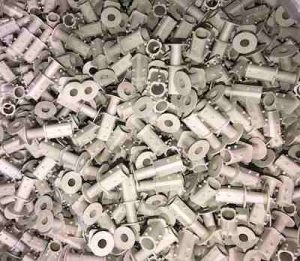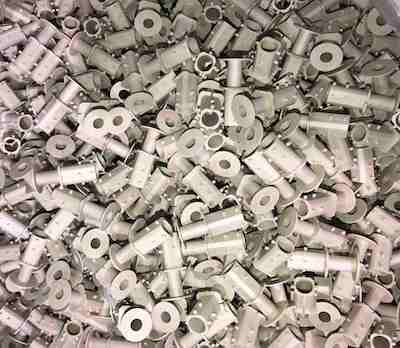 Are LCPs Good for Injection Molding?
LCPs offer a wealth of advantages to injection molders. They're especially useful for creating strong packaging and external casings because they offer high-frequency properties that outperform the likes of ceramics, thermosets, and metal. LCPs are also more cost efficient than these materials.
The low-dissipation factors of LCPs and the commercial availability of laminates make them especially suitable for use in microwave-frequency electronics. Several grades of LCPs comply with medical standards, including ISO 10993-1 and USP Class VI. What's more, standard grades of LCPs come with glass-fiber or mineral reinforcements, while specialty grades can be designed for applications that require:
Platability
HF shielding
Low-specific gravity
Thermal conductivity
LCPs are unique in that they can gain a highly ordered structure in the liquid phase. This means that they can be injected as a liquid without sacrificing manufacturers' confidence that they'll solidify into a rigid, durable plastic.
Contact Abtec for the Manufacturing of Your LCP Parts
Abtec Inc. has more than 100 years of experience in the design, development, and manufacturing of custom injection molds. We can work with a variety of CAD formats as well as client-submitted drawings, sketches, models, and molds.
We strive to provide the highest-quality products and services at the best possible prices. We are an ITAR-registered, DOD-compliant, and ISO 9001:2015–certified injection molding firm that provides quality products to clients around the world. If you would like to learn more about our services and offerings, contact us today and request a free quote.